By the Dozen Bakery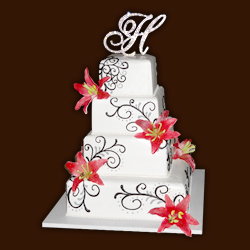 Looking for a bakery in Rockford, IL that creates custom cakes for every occasion? Look no further than By the Dozen Bakery! We create custom cakes for every event like weddings, graduation, birthdays, corporate parties, bridal showers, baby showers, and much more. Not only will your cake taste delicious but it will look magnificent! All you have to do is pick your flavor, let us do the rest!
Looking for more than just cakes? We also bake some of the best pastries in Rockford, IL along with donuts, cookies, muffins, and all different kinds of treats! Ask anyone in town, they'll tell you that By the Dozen's the place to go when you're in need of a treat to satisfy your sweet tooth. Besides the freshly baked goods every day, we also provide everyone who walks through our doors with top of the line customer service and a smile.
Stop in By the Dozen bakery today and see what we're talking about!